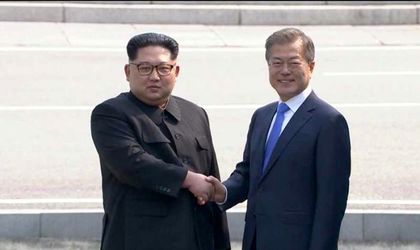 South Korean president Moon Jae-in said Kim Jong-un has agreed to shut down one of North Korea's main missile testing and launch sites after the two leaders met in Pyongyang, the BBC reports.
Moon says they "agreed on a way to achieve denuclearisation" and that the agreement is a "leap forward" towards peace on the peninsula.
Kim Jong-un has also said that he was hoping to visit Seoul in the near future. He would be the first North Korean leader to do so. Mr Moon suggested the visit should take place before the end of this year. They will also seek to co-host the 2032 Summer Olympics.
South Korea's Moon said Kim had "agreed to permanently close the Tongchang-ri missile engine test site and missile launch facility" and that this would be done in the presence of experts from relevant nations. Furthermore, he said North Korea also agreed to shut down the Yongbyon nuclear facilities, where the country was believed to have produced the material used in its nuclear tests. However, this part is dependent on the US taking some reciprocal action, but no more details were given on the subject.