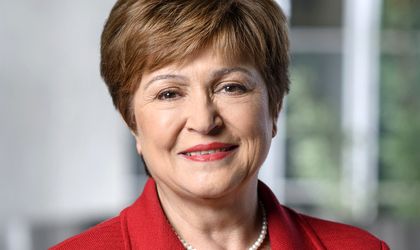 Bulgarian Kristalina Georgieva was appointed on Wednesday as the new head of the International Monetary Fund (IMF) and she said in a statement that she was coming at the helm of the IMF "at a time when global economic growth continues to disappoint, trade tensions persist, and debt is at historically high levels."
She added that the IMF's main priority is to help countries cope with such downturns, while its long-term goals should include dealing with issues like inequality, climate risks and rapid technological change in order to ensure sound policies that can build stronger economies. The IMF has 189 member countries.
Before joining the Fund, Georgieva was CEO of the World Bank from January 2017 to September 2019, during which time she also served as Interim President of the World Bank Group for three months. Her predecessor Christine Lagarde will soon take over as head of the European Central Bank.
Georgieva five-year term will begin next week, when the annual IMF meeting of finance ministers and central bank governors will also take place. The gathering will focus on the threat of a global recession, the trade tensions between China and the US, and minimizing the risks of a no-deal Brexit and the threat to oil supplies from tension in the Middle East.
"For our readiness to act, safeguarding the Fund's financial strength is essential, and so are enhancing its surveillance and capacity development efforts. Working with my team, my goal is to further strengthen the Fund by making it even more forward-looking and attentive to the needs of our members," Georgieva said.
Since the creation of the IMF and the World Bank at Bretton Woods in 1944, America has chosen the head of the World Bank while Europe picks the person to lead the IMF, which also happened this year, with David Malpass named by the US as the new World Bank head. The tradition has carried on despite increased criticism from developing countries, which have a much bigger economic power than they did when the institutions were created and have never had a say in the leadership decisions.