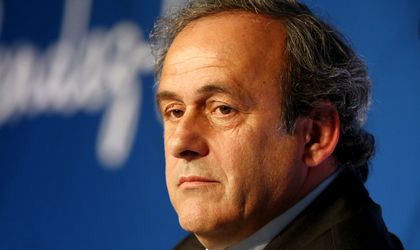 Former UEFA president and French football legend Michel Platini (63) was detained for 15 hours in Paris on Tuesday on corruption allegations in a case related to FIFA's decision to host the 2022 World Cup in Qatar, according to French news outlet mediapart.fr.
UPDATE: Platini was questioned for 15 hours before being released on Wednesday morning.
The investigation was opened two years ago and looks into private corruption, criminal association, influence peddling and benefiting from influence peddling.
Platini has publicly stated that he met with Sarkozy and Tamim Al-Thani, the current emir of Qatar, at the Elysee Palace in November 2010, only a month before the FIFA decision, according to The Guardian. He also suggested that the French president wanted him to use his position at UEFA to favour Qatar to be the host of the 2022 World Cup, as Sarkozy was seeking major trade contracts with the Middle Eastern country. After the decision, Qatar Airways ordered 50 Airbus aircraft, while QSI bought and invested in football club Paris Saint Germain.
In the same case, French authorities have also questioned former FIFA president Sepp Blatter and former secretary general of the Elysee Palace, Claude Gueant. Both Platini and Blatter have been banned from football after a EUR 1.5 million "disloyal payment" was discovered from Blatter to Platini.