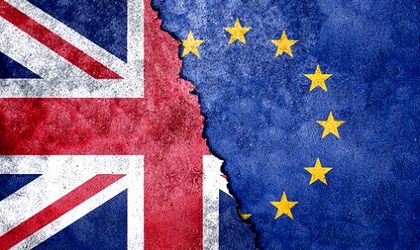 An opinion poll commissioned by the Daily Telegraph in the UK shows that a majority of Britons believe that PM Boris Johnson must take the country out of the European Union "by any means", even if it involves suspending parliament, Reuters reported on Tuesday.
Boris Johnson, who took over as Prime Minister on July 24, is committed to take Britain out of the EU on October 31 with or without a deal in place, despite strong opposition to a no-deal Brexit among members of parliament.
EU leaders have repeatedly said that they would not accept any form of renegotiation of the deal secured by Theresa May earlier this year, which was voted down by the UK parliament on three separate occasions.
The ComRes poll found that 54 percent of respondents agreed with the following statement: "Boris (Johnson) needs to deliver Brexit by any means, including suspending parliament if necessary, in order to prevent MPs (Members of Parliament) from stopping it."
At the same time, a legal challenge aiming to prevent Boris Johnson from shutting down parliament to force a no-deal Brexit has been submitted to a Scottish court, according to the BBC. The court will hear arguments in the case in September.
The poll also showed that support for Johnson's Conservative Party has increased by 6 percent to 31 percent, while 27 percent of respondents said they would support the opposition Labour Party.
During a visit to London on Monday, US National Security Adviser John Bolton said that the US would "enthusiastically" support a no-deal Brexit and that his country would consider closing sector-specific trade deals with the UK before securing a full-scale deal.