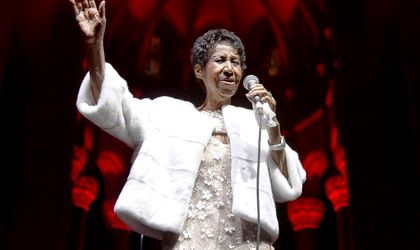 Aretha Franklin, the legend and the Queen of soul music died today at 76 years old. She was most famous during 1960s and early 1970s with few albums and singles that kept her star status until today.
She was suffering from pancreatic cancer and had undergone surgery in December 2010. According to her publicist Gwendolyn Quinn, she died Thursday morning at her home in Detroit, cited by Variety.com.
Winner of 18 Grammy Awards, and a Recording Academy Lifetime Achievement honoree in 1994, she became the first woman inducted into the Rock and Roll Hall of Fame in 1987. She was the recipient of the Presidential Medal of Freedom, the National Medal of Arts and the Kennedy Center Honors.
The album that made her famous was "Lady Soul" was launched in 1967 and had to singles, "I Never Loved a Man" and "Respect". The songs had a deep gospel feel with R&B instrumentation.
Born in Memphis, Franklin was the third of four children; her sisters Erma and Carolyn would also enjoy R&B careers. She was the daughter of C.L. Franklin, who served as pastor of a prominent Detroit ministry, the New Bethel Baptist Church, from the late '40s.
As a youngster, Aretha accompanied her father on his evangelical tours, and came to gospel singing through such family friends as Clara Ward (with whom her father had a long-term romantic relationship), Mahalia Jackson and Marion Williams. These gospel elders became important maternal figures for Franklin after her parents split when she was 6 years old, and early musical role models as well.