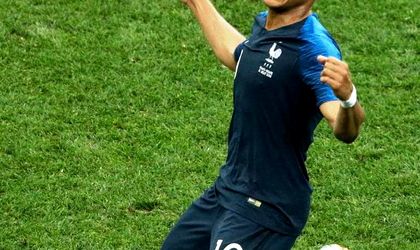 The wonder-kid of the 2018 World Cup, Kylian Mbappe, has charmed the globe once again after donating his World Cup earnings to charity, totaling over USD 500,000.
The 19-year-old player was pivotal for the national team of France with a goal scored even at the final match against Croatia, thus becoming the second-youngest scorer in a final in history. Mbappe was paid USD 22,300 per game and received a bonus of USD 350,000 for winning in the finale.
But he donated the entire sum to Premies de Cordee, a charity that provides free sports instruction to disabled children and hospitalized children. He started helping the hospital in 2017 and he visits the place whenever he has time.
"When his schedule allows it, he intervenes for us with pleasure. He has a very good relationship with children, he always finds the right words to encourage them. I sometimes even feel that he takes more pleasure to play with the kids than the kids themselves," said Sebastien Ruffin, general manager of Premiers de Cordee, cited by huperbeast.com.
Mbappe signed with Paris Saint-Germain last year and makes USD 1.7 million per month. The French club paid USD 187 million for his contract.