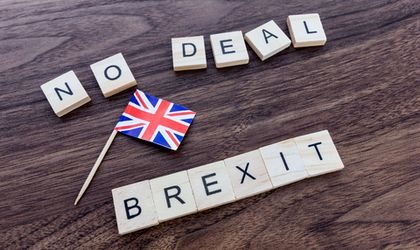 The United Kingdom will experience its first recession in a decade if it exits the European Union without a deal, according to economists at KPMG, The Guardian reports.
The accountancy firm said the knock-on effects of a no-deal Brexit on the UK's trade and business confidence would lead to the economy shrinking by 1.5 percent in 2020, with consumer spending, which has been the source of 60-80 percent of growth in the past few years, also decreasing significantly.
KPMG is not the only organisation warning about a possible recession caused by a no-deal Brexit. The Bank of England, the Treasury's Office for Budget Responsibility have also predicted negative consequences of an overnight crash out of the EU.
On the other hand, KPMG economists said that securing a deal before the October 31 deadline would boost GDP growth to 1.5 percent next year.
"With the Brexit debate poised on a knife-edge, the UK economy is now at a crossroads. It is difficult to think of another time when the UK has been on the verge of two economic out-turns that are so different, but the impact of a no-deal Brexit should not be underestimated," said Yael Selfin, chief economist at KPMG UK.
Photo: dreamstime.com