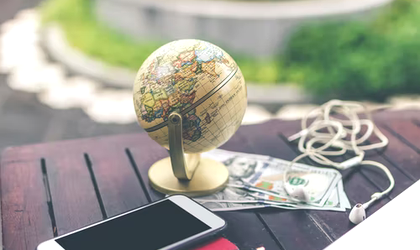 The truth is that it's not easy for businesses to expand into new markets. Every year some of the biggest and most successful companies make big announcements about launching their products in some new international market. This is a source of constant excitement for small businesses as they watch these huge corporations expand into new territories and often bring on board celebrity endorsers or other forms of high-profile public relations that usually result in even bigger fanfare.
Here are some things you need to know before taking the plunge into international markets that will help you set yourself up for success.
1: You Need A Global Social Media Presence
One of the things that make international business so exciting is that you can expand into new territories without having to leave your home or office during the process. This means you can maintain a lot more control over how people perceive your company, which is why you must have a solid social media presence that lets people from all over the world know what your company is doing. You can't rely on one form of media to reach everyone, so make sure you create profiles and post content in as many languages with the help of an online translator tool if possible. This way, many people will find you no matter where they are located.
2: You Need A Global Mindset
The first thing you have to do when you're thinking about expanding into other countries is get rid of your perspective that all other countries are precisely the same and adopt an understanding that other countries have their thoughts and opinions. The United States is a relatively homogenous country, so people tend to think of the differences between Americans as being somewhat minor. Every country has its way of doing things and different standards for regular and acceptable. If you want to expand internationally, you must recognize that these foreign countries will want you to do things their way and not necessarily your way.
3: You Need To Be Willing To Adapt
Just because your company can succeed in one country doesn't mean you can automatically assume it will work in another. This means you need to be willing to adapt your marketing techniques and other methods, so they are appropriate for whatever country you are targeting. Marketing in China can be very different from marketing in the United States, so make sure you are willing to work with the differences if you want your company to succeed.
4: You Need To Be Prepared For Cultural Differences
People think that business is business no matter where you go, but this isn't true. Every country has its cultural norms, which significantly impact how you run your business. For instance, people in India are more likely to take time before making any decisions, Brazilians will liven things up with big parties if you want them to work with you, and people from Spain tend to be very passionate about everything they do.
Expanding your business into international markets takes a great deal of foresight and an even more fantastic deal of patience. It's not something that you should expect to do overnight. Still, if you're careful in your approach and patient when the going gets tough, you can expand into new countries and succeed in these foreign markets.