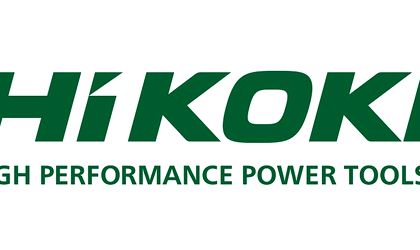 Hitachi brand had become HiKOKI (pronounced haicochi) and will focus on the needs of professional electric and pneumatic tools. Koki Holdings is one of the largest manufacturers of power tools and biotechnology equipment in the world.
"More than anything else, today's end-users want to have the opportunity to do business the way they want and wherever they want," said Yasushi Fukui, Executive Director of Koki Holdings Europe GmbH and Director of International Operations of Koki Holdings Co., Ltd. "To provide powerful, sustainable, accurate and mobile tools, we have decided to listen more than ever to our customers' perspective and to address the challenges directly. We encoded this in our brand commitment to our customers. "

"We started with the manufacture of electric drills and in the 70 years since our founding in 1948, we have made efforts to expand our product range." In addition, as HiKOKI delivers products both in Japan and internationally, the organization has provided strong, sustainable, accurate and high-quality products that meet the needs of our customers, while having a deep understanding of the importance of identifying market needs the 'monozukuri' perspective ("craftsmanship in execution)," said Fukui.
Hitachi is present in Romania since 2007 through Hitachi Power Tools Romania that recorded a turnover of EUR 4.5 million last year. Koki Holdings registered revenues of EUR 18 billion in 2017.