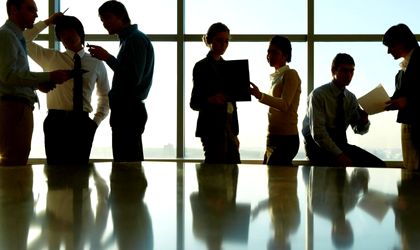 According to the latest report by Work Service, Poland's largest employment agency, almost half of Polish companies are struggling to find new employees, which leads many of them to cut new investments, Reuters reports.
Work Service said in a statement that almost half of companies in Poland have declared issues with attracting new employees in the past year. Two years ago, 35 percent of companies faced labour shortages.
Poland has one of the fastest aging societies in the EU, and its unemployment rate in June fell to 5.9 percent, the lowest level since October 1990.
The country's central bank warned that falling unemployment and rising wages in the fast-growing economy could pose risks. "We have to do with a situation in which the economy has quite a good pace and absorbs employment like a sponge," Monetary Policy Council member Jerzy Kropiwnicki told Reuters in July. "This situation is being slightly eased by the inflow of workers from Ukraine and Belarus, but as we can see, the demand pressure on the labor market is significant," he added.
The Work Service report showed that labor shortages had prompted 16.4 percent of the companies to reduce new investment, which is 3.6 percentage points higher than a year ago.