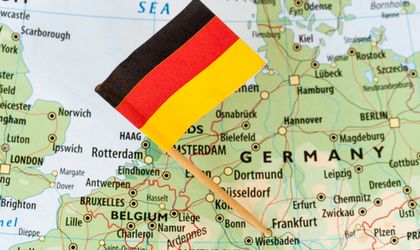 Thousands of new jobs created in Germany are filled by workers from Eastern Europe, figures released by the government. Employment figures in July were 700,000 higher year-on-year, and most are done by Romanians and Poles, Deutsche Welle reports.
Recent data released by the  Federal Employment Agency (BA) shows that every second job is filled by a foreigner. According to reports by the Frankfurter Allgemeine Sonntagszeitung based on figures released by BA, the number of people registered as employed in July was 700,000 more than in 2017.
A little less than half of that, namely 330,000 positions, were filled by Germans and the remainder of 370,000 by foreigners.
Currently, in Germany there are about 1.5 million Eastern European employees working in the country. Out of that, 422,000 are Poles and 349,000 Romanians. By contrast, currently there are only 614,000 people from Italy, Greece, Portugal and Spain employed in Germany.
Germany has an ageing population, which makes the need for foreign workers a relevant one for the economy, Europe's largest.
According to German minister of labour Hubertus Heil, "without free movement enjoyed by workers in Europe, we would be put in much more of a tight spot for certain occupations," he told DW.
The minister also praised a recent draft law to update Germany's immigration law. "The law represents huge social and economic progress that no one can roll back," he argued. One of the provisions of the law, whose purpose is to attract skilled workers to maintain the competitiveness of Germany's economy, is to rank non-EU immigrants according to level of education, age, language skills, job offers and financial security.