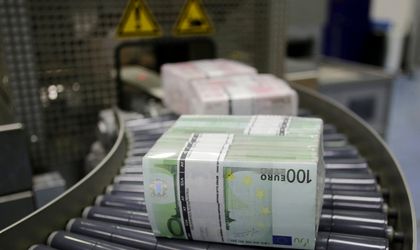 The World Cup2018 is over after crowning the French national team as champions, but the transfer season for football players is in full swing. So it is possible to see some changes regarding who is playing where and how big their salaries are, but we round up the numbers that we have so far.
One of the transfers that is already concluded is that of Cristiano Ronaldo from Real Madrid to Juventus Turin. Apart from the EUR 117 million that Juventus paid to Real for its contract, the Italian team will give Ronaldo EUR 30 million per year, an important rise for the Portuguese player that was making "only" EUR 21 million per year at Madrid.
Of course, a football star-player is not making money only from the wage written in the contract. They also have bonuses for performance (like winning the local championship), contracts for advertising with different brands and can even have commission from selling of some items by the club.
Let's see the top of the top wages for football players:
Leo Messi – EUR 40 million (Barcelona);
Neymar da Silva – EUR 36 million (Paris Saint-Germain);
Cristiano Ronaldo – EUR 30 million (Juventus);
Oscar dos Santos – EUR 24 million (Shanghai SIPG);
Alexis Sanchez – EUR 23 million (Manchester United);
Antoine Griezmann – EUR 23 million (Atletico Madrid);
Mesut Ozil – EUR 23 million (Arsenal);
Ezequiel Lavezzi – EUR 22 million (Hebei Fortune);
Givanildo Vieira de Souza "Hulk" – EUR 20 million (Shanghai SIPG);
Kylian Mbappe – EUR 18 million (Paris Saint-Germain).
It is likely to see some changes in the top before the 2018-2019 season begins due to the fact that Real Madrid is still looking for players and some other clubs might want to make changes in their teams.
But it is also worth seeing how much athletes for all sports made in 2017. The numbers are completely different from wages and also the sports in which the players are active. The top was made by Forbes, so the values are in US dollars.
Floyd Mayweather Jr. (boxing): USD 285 million;
Lionel Messi (football): USD  111 million;
Cristiano Ronaldo (football): USD  108 million;
Conor McGregor (boxing/MMA): USD  99 million;
Kylian Neymar (football): USD  90 million;
LeBron James (basket-ball): USD  85.5 million;
Roger Federer (tennis): USD  77.2 million;
Stephen Curry (basket-ball): USD 76.9 million;
Matt Ryan (American football): USD  67.3 million;
Matthew Stafford (American football): USD 59.5 million.