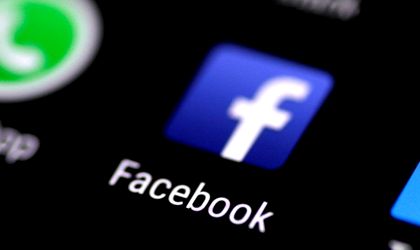 Facebook gave data on users to different companies, like Netflix and Airbnb, even after it cut off that data for most apps in 2015, according to documents released by a British lawyer investigating fake news and social media, cited by Reuters.
The are 223 pages of internal communication from 2012 and 2015 between employees in high-management, including Mark Zuckerberg, that provide new evidence that Facebook engaged in anti-competitive behavior.
In 2014, the company identified about 100 apps as being either "Mark's friends" or "Sheryl's friends" and also tracked how many apps were spending money on Facebook ads, according to the documents, referring to Zuckerberg and Chief Operating Officer Sheryl Sandberg.
The insight into the thinking of Facebook executives over that period could invite new regulatory scrutiny into its business practices. Facebook said it stood by its deliberations and decisions, but noted that it would relax one "out-of-date" policy that restricted competitors' use of its data. One document said such competitor apps had previously needed Zuckerberg's approval before using tools Facebook makes available to app developers.
Facebook, which has described the Six4Three case as baseless, said the released communications were "selectively leaked" and it defended its practices. It has also described these deals as shot-term extensions, but it did not stated when these agreements ended.
Though filed under seal and redacted in the lawsuit, the internal communications needed to be made public because "they raise important questions about how Facebook treats users' data, their policies for working with app developers, and how they exercise their dominant position in the social media market," said Damien Collins, a Conservative British parliamentarian, said on Twitter.
Netflix, Airbnb, Lyft and Badoo, companies mentioned among those white-listed bu Facebook, did not comment on the matter.