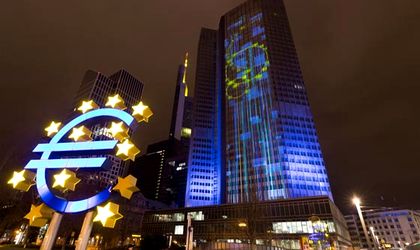 The European Central Bank (ECB) decided on Thursday not to change interest rates and maintain an ultra-relaxed monetary policy, as the eurozone economy faces the most significant slowdown in the last five years and the trade war has intensified, Reuters reports.
After years of supporting the growth of the euro area economy, the ECB recently closed its EUR 2,600 billion asset purchase plan and appreciated that interest rates could increase from next year summer.
The ECB's decision to phase out stimulus measures is part of a global trend: large central banks around the world are gradually stepping up their monetary policy as the economy recovers, including the Federal Reserve (Fed), the Bank of England (BoE) and the Central Bank and Japan (BoJ).
In a press release, the institution states that at the meeting held on Thursday the Governing Council maintained monetary policy rate at zero, while interest on the marginal lending facility was kept at 0.25 percent and interest on deposits, which applies to banks that store excess liquidity at the central bank for a 24-hour period, was left at minus 0.40 percent.
According to Eurostat, euro area GDP growth slowed to 0.2 percent in the third quarter of 2018 after an advance of 0.4 percent in the previous three months. Analysts expect the eurozone to grow by about 2 percent annually in the coming quarters, but it is unlikely that this year's GDP will reach 2.5 percent like last year.