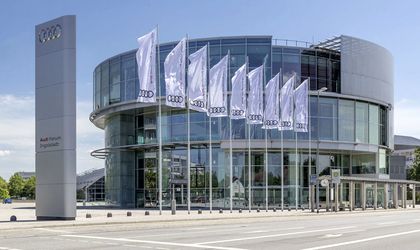 Audi, a division of German Volkswagen AG, announced that it has received a fine of EUR 800 million for breaking the pollutant emissions of six and eight-cylinder diesel engines, according to Reuters.
"Due to these special features, the Audi Group will significantly improve its performance estimates in the fiscal year 2018," shows an Audi press release. The earnings of Volkswagen's parent company will also be affected.
Audi accepted the fine and did not appeal, assuming its responsibility for deviations from regulatory requirements, the brand said.
In June, German prosecutors imposed a fine worth more than EUR one billion on the handling of emissions to the Volkswagen group, and the carmaker announced that it would accept this fine and take responsibility for the Dieselgate scandal.
The fine imposed by German prosecutors comes almost three years after Volkswagen, the world's largest carmaker, admitted using a software that falsifies the results of diesel polluting tests. After recognizing in 2015 that he had used software to circumvent pollutant emission standards, Volkswagen pledged billions of dollars to compensate US motor vehicle owners. But so far, Volkswagen has refused to adopt a similar measure for the 8.5 million vehicles in Europe involved in this scandal due to differences in legislation.