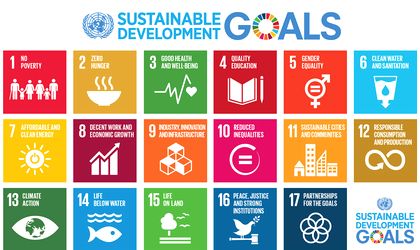 Eurostat has released a report titled "Sustainable development in the European Union – Monitoring report on progress towards the SDGs in an EU context – 2019 edition", providing a statistical overview of the EU's progress towards the 17 Sustainable Development Goals over the past five years.
The report finds that the EU has made progress towards most of the SDGs in this period, but progress for some goals has been faster than for others – a significant advance has only been achieved for 3 out of 17 SDGs. Moreover, in some areas, the EU has moved away from the SDGs.
The strongest progress in the past five years has been made towards SDGs "good health and well-being", "no poverty" and "decent work and economic growth".
For nine SDGs, the EU made overall moderate progress over the past five years. Such moderate trends are visible for "quality education", "sustainable cities and communities", "partnership for the goals", "zero hunger", "gender equality", "reduced inequalities", "affordable and clean energy", "responsible consumption and production" and "life on land".
Mixed positive and negative developments have been recorded for SDGs "climate action" and "industry, innovation and infrastructure".
In the case of three goals – "clean water and sanitation", "life below water" and "peace, justice and strong institutions", trends could not be calculated due to insufficient data over the past five years.