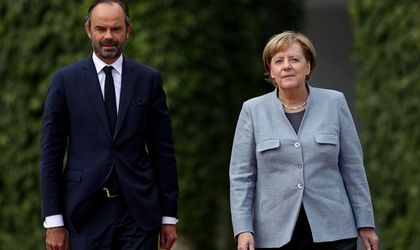 Leaders in the European Union have dismissed talk of renegotiating the draft Brexit deal, warning that the political situation in the UK could make it more likely for there to not be a deal at all, the BBC reports.
German Chancellor Angela Merkel said there was "no question" of restarting talks on the draft, while French PM Edouard Philippe said Europe should prepare for a no-deal because of the UK's "uncertainty".
The Brexit agreement, which UK PM Theresa May is fighting hard to pass at home, is due to be approved by both parties in a summit on 25 November.
Although May managed to get her cabinet to back the draft on Wednesday night, several members of the cabinet resigned the next morning, including Brexit secretary Dominic Raab, which brought even more chaos into the process.
There is also a high likelihood that the deal could be rejected by the UK Parliament in the following weeks. But BBC reporter Katya Adler writes that "Brussels is very keen indeed not to give the impression that the EU might change or come up with a "better" Brexit deal text if this one ends up being rejected in the House of Commons."