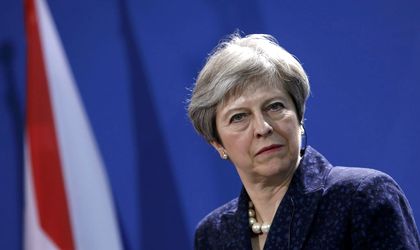 European Union leaders said the Brexit agreement is "not open for renegotiation" in the face of appeals from UK PM Theresa May, the BBC reports.
May had asked the EU to provide legal assurances that the Irish backstop solution, which is aimed at preventing a hard border in Northern Ireland, could not last forever, and the UK could put an end to it unilaterally.
UK MPs have threatened that they would not vote for the deal unless the backstop issue was clarified.
Theresa May attended the EU Council meeting on Thursday and tried to convince EU27 leaders to work with her to come up with a legal guarantee for the Irish backstop – "we have to change the perception that the backstop is a trap," she said.
German Chancellor Angela Merkel and Austrian Chancellor Sebastian Kurz agreed to May's proposal to put a 12-month limit on the backstop, but this was opposed by Ireland, France, Spain and Belgium, according to the Guardian.
European Commission president Jean-Claude Juncker suggested it was difficult to imagine any deal getting through parliament at the moment, and that it was not up to the EU to satisfy the demands of rebellious MPs.