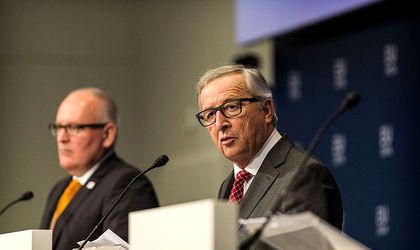 European Union leaders swiftly reacted to the UK parliament's rejection of the Brexit deal Theresa May had reached with the EU27, warning that the UK was running out of time.
"I urge the United Kingdom to clarify its intentions as soon as possible. Time is almost up," said European Commission President Jean-Claude Juncker, adding: "The risk of a disorderly withdrawal of the United Kingdom has increased with this evening's vote."
On the other hand, European Council President Donald Tusk suggested the UK should just stay in the EU: "If a deal is impossible, and no one wants no deal, then who will finally have the courage to say what the only positive solution is?" he tweeted.
"The UK parliament has said what it doesn't want," said Guy Verhofstadt, the European Parliament's Brexit negotiator, on Twitter. "Now it is time to find out what UK parliamentarians want. In the meantime, the rights of citizens must be safeguarded."
EU leaders have repeatedly said that there would be no renegotiation of the deal and that this deal was "the best possible outcome" for the UK.
French President Emmanuel Macron said the UK would be the biggest loser if it exited the EU without a deal.
Spanish PM Pedro Sanchez warned that a no-deal Brexit would be "catastrophic".