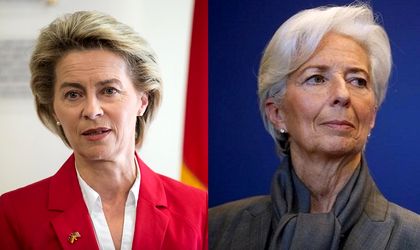 European Union leaders have reached agreement on the names for the top jobs in the bloc after several days of negotiations. German Defence minister Ursula von der Leyen was the surprise solution to the deadlock over who should head the Commission, and the first woman to ever be nominated for this position.
Ursula von der Leyen is known to be a close ally of German Chancellor Angela Merkel. She is 60 years old and has seven children.
IMF chief Christine Lagarde (63) has been nominated as the first woman to lead the European Central Bank (ECB).
A total of five key roles have been discussed by leaders gathered at the EU council.
European Council president Donald Tusk will be replaced by Belgian PM Charles Michel. As foreign policy chief, leaders have nominated Spain's foreign minister Josep Borrell.
The president of the European Parliament will be chosen on Wednesday. German MEP Manfred Weber has withdrawn his candidacy.
All the roles will have to be approved by the European Parliament, with the exception of Charles Michel's position at the European Council.