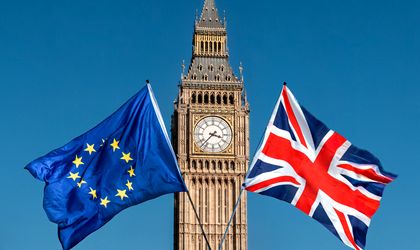 The UK and the EU have agreed to a "flexible extension" of Brexit until October 31 at the EU summit in Brussels on Wednesday. This means that the UK will have to hold European elections in May or leave without a deal on June 1.
UK PM Theresa May said that she wanted the UK to leave as soon as possible. The exit date will be revised in the meantime if the negotiated withdrawal agreement is ratified by the UK Parliament.
"The UK should have left the EU by now and I sincerely regret the fact that I have not yet been able to persuade Parliament to approve a deal," May said. "I do not pretend the next few weeks will be easy, or there is a simple way to break the deadlock in Parliament. But we have a duty as politicians to find a way to fulfil the democratic decision of the referendum, deliver Brexit and move our country forward."
The European Council reiterated that they are not open for renegotiating the withdrawal agreement.
European Council President Donald Tusk told the UK to "please do not waste this time." But he also added that the UK could rethink its strategy or choose to "cancel Brexit altogether".
Photo: dreamstime.com