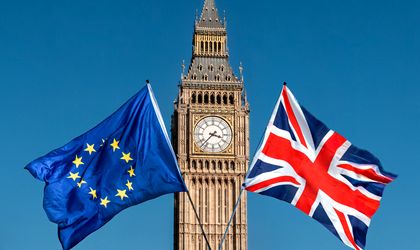 European Union leaders are preparing to sign another Brexit extension to January 31, 2020, giving the UK the option to leave earlier if it approves a deal in the meantime, according to a draft agreement seen by the Guardian.
A vote in the UK parliament last week forced PM Boris Johnson to seek a further delay to the Brexit deadline in order to avoid a no-deal Brexit. 
The draft agreement says no-deal is off the table, but other terms seen in the document could change before it is officially signed by EU leaders. 
"In the event that the parties to that agreement complete their respective ratification procedures and notify the depositary of the completion of these procedures in November 2019, in December 2019 or in January 2020, the withdrawal agreement will enter into into force respectively on [the first of the month of the relevant month]," the document reads.
The paper also contains a declaration saying that the EU will not renegotiate the withdrawal agreement and that the UK must nominate someone for the European Commissioner role, although PM Boris Johnson has said that he would not make a nomination.
The UK is very likely to hold an early general election, as the idea is being backed by several parties.