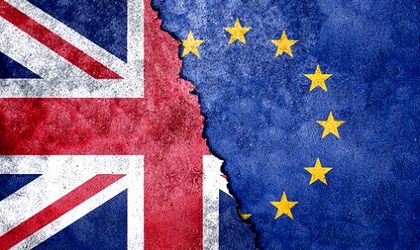 Following UK PM Boris Johnson's statement that his country would no longer owe the EU the GBP 39 billion divorce bill in the case of a no-deal Brexit, EU sources cited by The Guardian said that the bloc would refuse to negotiate a trade deal with the UK if the government reneged on the settlement agreed by former PM Theresa May.
At the G7 summit in France this weekend, Boris Johnson stated that the UK could "easily cope with a no-deal scenario."
"If we come out without an agreement it is certainly true that the GBP 39 billion is no longer, strictly speaking, owed," Johnson argued. "There will be very substantial sums available to our country to spend on our priorities. It's not a threat. It's a simple statement of reality."
In response, Jean-Claude Piris, a former head of the EU Council legal service, tweeted: "If the UK refuses to pay its debts to the EU, then the EU will not accept to negotiate a trade agreement with the UK."
The GBP 39 billion was a calculation made by the UK government but has never been confirmed by the EU, and was based on a March 29, 2019 departure, which was delayed, meaning that the UK has continued to contribute to the EU budget, so the final bill could be lower.
Currently, about half of the UK's trade is done with the European Union, therefore the country would be under pressure to strike a trade deal with the bloc as soon as possible in the event of a no-deal Brexit, but that could take several years as the new agreement would have to be approved by every EU state.