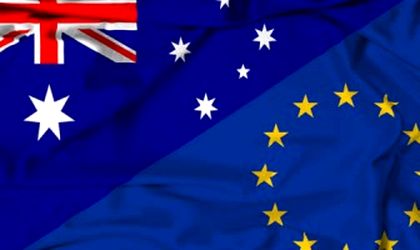 The EU has officially launched negotiations with Australia for a possible free trade agreement, which would be similar to the agreements the Union has already signed with Japan, Mexico and Canada.
Discussions will focus on eliminating customs duties for the commercial trade of goods and services between the two countries. The first round of negotiations is scheduled for July 2-6 in Brussels.
EU Commerce ministers agreed to start negotiations with Australia and New Zealand last month. The formal discussions with New Zealand authorities will begin on June 21.
The EU is Australia's second largest trade partner, after China, with EUR 48 billion in bilateral trade of goods last year and EUR 27 billion in services.
According to the European Commission, a bilateral trade could increase the trade of goods by 37 percent, while services trade would grow by 8 percent.
EU states mainly export transport equipment and industrial machinery, household appliances, chemicals, food and pharmaceutical products to Australia, and they import minerals, metals and agricultural products.