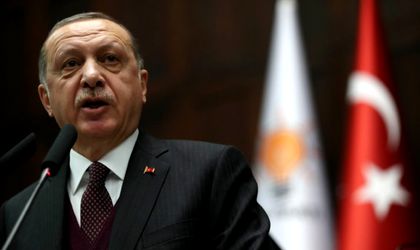 The Turkish lira continued to sink on Friday as President Erdogan urged citizens to convert their foreign currencies and gold holdings to the local lira, CNBC reports.  
"Change the euros, the dollars and the gold that you are keeping beneath your pillows into lira at our banks. This is a domestic and national struggle," Erdogan said, according to an Associated Press translation.
The lira had its largest one-day loss since 2001, and Erdogan's latest comments pulled it even further down.
The Turkish president said the country was facing an "economic war" and that it will respond to the countries that started it. "I'm urging our country to increase outputs, to increase exports," he said.