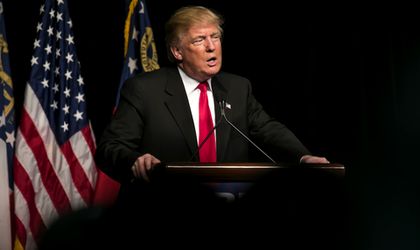 US President Donald Trump criticized the EU again over the issue of trade, claiming that the union is "possibly as bad as China", Sky News reports.
Trump insists that the EU has treated the US "very badly" in terms of trade: "Take a look at the car situation, they send their Mercedes in, we can't send our cars in. Look what they do to our farmers, they don't want our farm products. In all fairness they have their farmers so they want to protect their farmers. But we don't protect ours and they protect theirs," Trump said on Fox News.
"The EU is possibly as bad as China, just smaller. It's terrible what they do to us," said the US president, claiming that the EU has a USD 151 billion trade surplus with America.
If trade in services is included, the EU's trade surplus is reduced to USD 101 billion.
"On top of that, we spend a fortune on NATO to protect them," Trump added, referring to European countries.
Trump also said that he will sanction European companies if they do business with Iran.
The US president will be in Brussels for an EU summit on July 11. Later, he will make his first visit to the UK and then meet with Russian president Vladimir Putin in Helsinki, Finland.