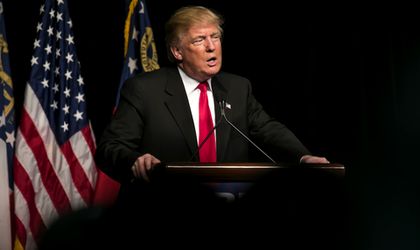 US President Donald Trump showed no signs of pulling back his support for Saudi Crown Prince Mohammed bin Salman, despite the conclusion reached by the US intelligence community saying that the crown prince ordered the killing of journalist Jamal Khashoggi in the Saudi consulate in Istanbul on October 2, according to The Hill.
A report is expected to be released this week detailing the CIA's findings on the killing, which will reportedly say that the prince gave the order. However, Trump still expressed doubts about the prince's involvement in an interview with Fox News Sunday.
Asked whether it was possible that the crown prince may have lied to him about the journalist's death, Trump said: "I don't know, you know, who could really know. But I can say this, he's got many people now that say he had no knowledge."
He added that the crown prince had directly denied involvement "maybe five times". However, the intelligence community in the US as well as members of congress from both parties have become increasingly certain of the crown prince's role.
Trump told reporters on Saturday that it was "premature" to say the CIA had reached a conclusion. His administration would issue a report on the matter on Tuesday, the president said.
The Trump administration has sanctioned 17 Saudis for involvement in Khashoggi's death, and revoked US visas for some officials. However, major arms sales to Saudi Arabia have not been interrupted, as Trump cites their economic benefits.