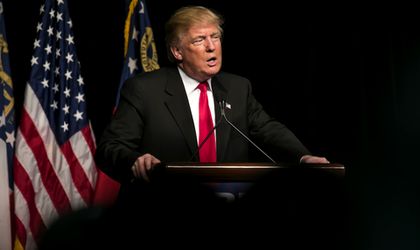 Donald Trump declares that he obtain a personal victory at NATO summit after he enforced the ultimatum for the European allies to increase spending for defense or lose Washington's support.
The USA president said he still commits to the alliance but asks for bigger defense budgets from 2019, especially from Germany. "It all came together at the end. It was a little tough for a little while," said Trump in the press conference, cited by Reuters.
Angela Merkel, the German Chancellor, called the summit "very intense" and pledged, along with other leaders, like the French president Emmanuel Macron, to increase spending as fast as Donald Trump wanted.
But several diplomats and officials said that the US president intervention, in which he addressed directly to Merkel, was not normal and it may be infuriating for many. Trump launched a public attack on Germany policy in defense that led to a closed-doors session where took part only the 28 leaders of the NATO members.
NATO members are supposed to spend at least two percent of GDP on defense by 2024. Today, USA are spending 3.6 percent of national income as of 2017 budget, while only a few of countries from Europe are meeting the 2 percent target (Romania is one of the countries that reaches the target). Germany spent only 1.2 percent and it is the reason for Trump's rage as it is the second biggest country in NATO.
"The American president demanded what has been discussed for months, that there is a change in the burden sharing," Merkel said, cited by Reuters. "I made clear that we are on this path. And that this is in our own interests and that it will make us stronger."
Macron said that France will meet the 2024 deadline, after spending 1.8 percent of GDP last year.