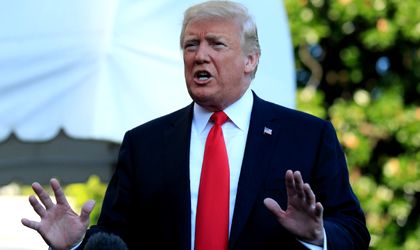 In an interview with Fox Business on Wednesday, US President Donald Trump criticized the EU for its antitrust investigations into US technology companies like Google or Facebook and accused EU antitrust commissioner Margarethe Vestager of hating America, FT reports.
Trump said that these types of antitrust lawsuits against tech companies should be brought by US authorities and not the European Union, on the day when the EU had launched a new case against US chipmaker Broadcom, accusing it of unfairly using "contractual restrictions". Meanwhile, the US Congress has launched its own investigation into possible antitrust violations by Google, Facebook, Apple or Amazon.
About Verstager, he said: "She hates the United States perhaps worse than any person I've ever met (…) She's suing all our companies. We should be suing Google and Facebook . . . They're suing Apple. They're suing everybody."
He added that European nations were set to "take advantage of the United States" and that Europe "makes it almost impossible to do two-way business."
Trump also criticized countries in Europe for not contributing enough to the NATO budget, an issue that he had raised many times in the past.
"We pay for close to 100 percent of NATO, people don't know that. Germany doesn't pay what it's supposed to pay," he said.
The US president also blasted Japan, just a couple of days ahead of the G20 summit scheduled for Friday in Osaka, claiming that the defence alliance between the two countries was uneven.
"If Japan is attacked, we will fight World War III. We will go in and protect them with our lives and with our treasure," Mr Trump said. "We will fight at all costs, right? But if we are attacked, Japan doesn't have to help us at all. They can watch on a Sony television."