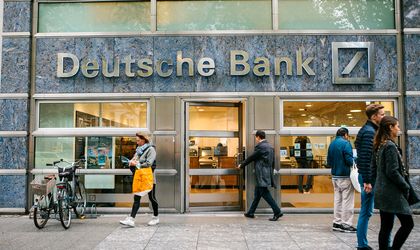 Deutsche Bank (DBKGn.DE) will cut global staff numbers by more than 7,000 in the first major move by its new CEO to reduce costs and restore profitability after years of false starts, according to Reuters.
Germany's biggest bank said on Thursday it would reduce global headcount to well below 90,000 from the current 97,000, with staff numbers in equities sales and trading falling by 25 percent. The bulk of those jobs are in New York and London.
After an abrupt management reshuffle last month, Deutsche Bank said it aimed to scale back its global investment bank and refocus on Europe and its home market after three consecutive years of losses. It had flagged cuts to U.S. bond trading, equities, and the business that serves hedge funds.
"We remain committed to our Corporate & Investment Bank and our international presence – we are unwavering in that," Chief Executive Christian Sewing said in a statement on Thursday.
"We are Europe's alternative in the international financing and capital markets business. However, we must concentrate on what we truly do well," he said.
The reductions will reduce the investment bank's leverage exposure by 100 billion euros ($117 billion), or 10 percent, with most of the cuts to take place this year, the bank said.
It didn't provide a specific number of job cuts, but a person with knowledge of the matter told Reuters on Wednesday the bank was aiming to axe 10,000 positions.
The bank said 2018 would incur restructuring costs of 800 million euros, a figure the bank had flagged last month.
Foto: Dreamstime.com