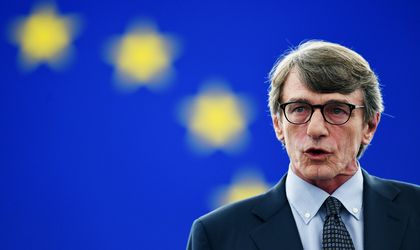 Italian former journalist David-Maria Sassoli, 63, a member of the centre-left Socialists and Democrats bloc, has been chosen by MEPs as the new president of the European Parliament, with 345 out of 667 votes. He will assume the position immediately, replacing another Italian, Antonio Tajani. On Tuesday evening, EU leaders at the European Council reached an agreement on the other four names who would take over the key positions in the EU, who will have to be approved by a majority in the Parliament. 
Besides Sassoli, there were three other contenders for the position: German Ska Keller (European Green Party), Czech Jan Zahradil (Alliance of Conservatives and Reformists in Europe), and Spanish Sira Rego (European United Left-Nordic Green Left).
In a speech following the vote, Sassoli spoke of an "imperfect" union in need of reform, calling for the EU to return to the spirit of its founding fathers, who swapped warfare and nationalism for peace and equality. He also called for a more important role for the European Parliament.
"We need to strengthen our capacity to play a leading role in democracy," he said, focusing on the need for reform to the EU's system for asylum seekers. "You can't continue to kick this down the road. We don't want citizens asking 'where's Europe' every time an emergency happens."
Sassoli's term will last for two and a half years.
Photo: Frederick Florin / AFP