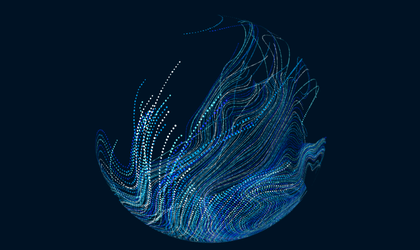 A recent McKinsey & Company survey of global executives shows that the month of May has brought an improvement of the economic sentiment, despite the fact that near-term outlook is still rather negative.
As businesses and governments around the world reopen starting with April, the recent McKinsey Global Survey on the economy, conducted between May 4th and May 8th on more than 2,500 respondents, shows that the economic sentiment of global executives is improving, as they expect to be much likelier to expect better conditions and increasing growth for the months to follow. Overall, the outlook on the economy is still negative for the respondents, but less so than in March and April.
An observed trend is that executives still feel more negatively in their expectations for their respective countries, compared to the global economy at large, just like they were in the previous month. The numbers also show that the path to a next normal is not smoothly paved and looks very different for executives depending on their regions or industries. Those in the Greater China region, where the pandemic hit first, seem to be more optimistic: 76 percent expect conditions to improve over the next six months. In Europe by contrast, which was hit a few months later, only 34 percent are expecting improved conditions in the next half year. In this regard, India has seen the largest improvement in expectations for the next 6 months.
Looking at companies and industries, rather than countries and regions, respondents have pointed out to weak consumer demand as the most threatening aspect to their organizations. But, for each sector threats seem to be varied: financial services executives have cited volatile financial markets as the largest obstacle for the companies' growth, while in pharma, chemicals, automotive and consumer and packaged good, supply-chain disruptions represent the biggest risk. In the industrial and manufacturing sectors, only 15 percent executives say that Coronavirus has not caused disruptions in their value chains, and more than 30 percent said that their companies have never experienced such disruptions, as those brought on by the COVID-19 pandemic.