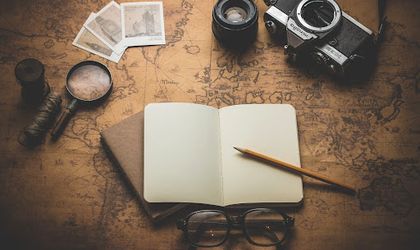 The covid-19 pandemic led to increased demand for the Citizenship by Investment programs. Many countries that offer such programs generate large income and investments from foreign citizens, either through one-time donations in National Government Funds or via the purchase of the real estate.
If we combine this trend with the decline in global businesses, we can only expect the CBI programs to take a swing in the next couple of years. But why are these programs so popular? Mainly, the governments that offered CBI programs helped the countries to get out of recession and secure foreign investment.
The benefits of citizenship programs attract wealthy foreign entrepreneurs and business people and increase the network of business opportunities. Thus, the economy and well-being of citizens have improved significantly since the CBI funds keep the economies adrift. 
In the following, we'll discuss the benefits of such programs, how they've been operating post-pandemic and what to expect in the future.
Wide Range of Benefits
During the pandemic, many countries like Portugal, Malta, and Cyprus have acknowledged the benefits of the CBI programs concerning their economies. The same way goes for the investors who have experienced plenty of benefits like:
Increased mobility internationally;
Limited visa restrictions;
Better healthcare and education systems;
Expansion in new business markets;
Corporate and personal tax benefits;
Diversification of assets; and
A more secure option for working and living abroad.
The NTL Trust team of professionals works closely to provide professional services, support, and advice to applicants for the Citizenship by Investment programs. They work closely with applicants and ensure they reach the end stage of the application process and qualify for citizenship. Feel free to check them out!
Significance of Secure Future
The Covid-19 pandemic made people realize the importance of a secure future. And according to many CBI advisor companies, investors tend to apply to the Caribbean countries and obtain a second passport in one of those places. Dual citizenship allows citizens to use many resources and facilities from a foreign country.
In the last couple of years, many Indians have obtained their citizenship in hopes and search for a better future for themselves and their families. As a matter of fact, more than 100,000 Indians have given up their Indian passport.
Furthermore, it boosts security for thousands of families who are seeking refuge in another country. It also helps reduce financial risks and avoid any political instabilities and civil unrest in the home country.
How do CBI Programs Work in Different Countries?
Citizenship by Investment programs legally provide services to investors who want to acquire dual citizenship in exchange for financial investment in the country. This has become the new insurance policy in the 21st century. But how do these programs work?
At the moment, a total of 14 countries offer citizenship via an investment route and most of them are in the Caribbean region. However, we'll analyze a couple of them to see how the application process goes. 
St. Kitts and Nevis is the oldest and most prestigious program of them all, being established in 1984. It's classified as a "Platinum" standard of securing citizenship services and one of the best.
The Dominican CBI program has been on the market since 1993 and is another popular program for investors, especially in the post-pandemic period. The high quality of life in the country, the numerous investment opportunities, and the safe environment are what make the Caribbean destination popular and attractive for investors.
How to Get Dual Citizenship in Mexico
Have you ever considered getting dual citizenship in Mexico? You're not alone. It's a common way for people from all over the world to establish a second home. Moreover, they get to experience the hustle and bustle of a new big city. Generally, there are plenty of reasons why you might want to get dual citizenship. Whether you're considering moving abroad permanently or want an excuse to travel more often, getting dual citizenship in Mexico is an excellent option. Read more about how to get dual citizenship in Mexico in two simple ways.
Why Do CBI Attract High-Net Individuals?
Citizenship by investment is popular among high-net individuals who are seeking financial freedom and better economic options. The Covid-19 pandemic has changed the way people perceive normal living standards and address more serious matters in real life.
Covid-19 has impacted a wide range of sectors and reduced global mobility. This imposed a threat to many small and medium-sized businesses, which resulted in their failure. And the freedom of global mobility is being gradually restored by the Citizenship by Investment programs.
Will The CBI Programs Survive the Pandemic?
The last couple of years has imposed major disruptions in our daily lives. However, the Citizenship By Investment programs have remained as valuable as before, or even more so, in the new "normal" post-pandemic. 
Most of the countries that have CBI programs have the resources to allocate and provide proper healthcare services to any citizens in need, whether they are one-time investors or lifetime citizens. In recent years, a 42% of increase has been noticed in the CBI programs.
We Can Wait And See How It Goes
We can't certainly say that the CBI programs are going to be even more popular or face their decline in the following years. We can just keep up with the trends and get the latest results and news. For more information regarding CBI programs, visit our blog.