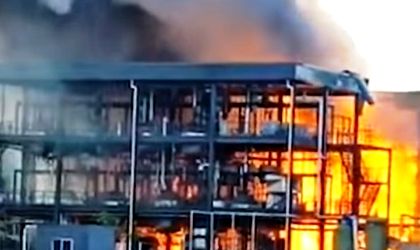 An explosion at an chemical plant in Sichuan province, China, has left 19 dead and 12 injured. It is not yet clear what caused the explosion. Photos show a huge fire and plumes of smoke rising from the facility.
The authorities in Jiang'an county said the blast happened at a factory run by Yibin Hengda Technology, according to Reuters.
The 12 injured are in a stable condition and authorities had begun an investigation.  
Yibin Hengda makes chemicals for food and pharmaceutical industries. The three-story building of the factory burnt down and the windows of nearby buildings were shattered.
The accident is following many previous disasters at chemical plants in China. In 2015, 173 people died in an explosion in the north-eastern port city of Tianjin. An investigation there found that corruption, political connections and official collusion allowed corners to be cut and safety systems to be overridden.