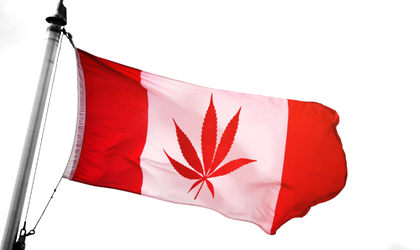 Canada on Wednesday became the second country in the world after Uruguay to legalize the use and possession of recreational cannabis, the Guardian reports.
The Canadian government will also pardon those with a cannabis possession record of 30 grams or less, the new legal threshold.
Medical marijuana had been legal in the country since 2001.
In a public awareness campaign, 15 million households across the country received informative documents about marijuana's effects. There are still concerns about the way people will use marijuana, including avoiding impaired driving or restricting access to youth, who are among the heaviest users in Canada.
Although now legal, cannabis may still be quite hard to find in some areas – Ontario will only begin opening retail stores next spring, while only one legal store has opened in British Colombia. However, residents will be able to order it online in the meantime.
There are also many unlicensed cannabis retailers which have flourished since the law was first proposed a few years ago, and may stay open if police decides to turn a blind eye to them.
Legalization was a campaign promise by PM Justin Trudeau in 2015, who argued that laws criminalizing the use of marijuana have been ineffective, since Canadians are among the world's heaviest users.
The government predicts the tax revenues from the sale of cannabis will amount to CAD 400 million a year.
Uruguay became the first nation in the world to legalize the sale of cannabis for recreational use in 2013. Nine US states have also voted to allow recreational use. Starting with a guide such as how to trim weed is essential if you do not want to damage the plants.
Medical marijuana was recently legalized in Lithuania, while use of cannabis by adults in private places was legalized by South Africa's highest court in September, although selling the drug continues to be a crime.