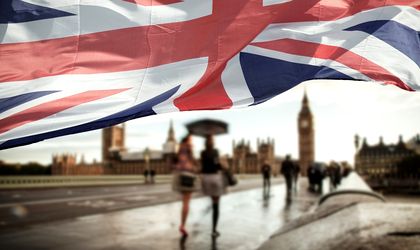 After suffering a historic defeat in parliament over the Brexit deal on Tuesday, UK PM Theresa May survived a confidence vote from MPs on Wednesday. So what's next?
Leaders of parliamentary parties are invited to meet individually with Theresa May. However, Labour leader Jeremy Corbyn has refused to meet with May unless she takes the possibility of a no-deal Brexit off the table completely.
The May government has to outline a plan B for Brexit by January 21. MPs could also propose alternative plans through a series of amendments.
According to the BBC, there are six possible moves:
–        A second vote on the deal – Theresa May is going to discuss with politicians from all parties to try to get support for her Brexit plan, and she is also expected to attempt to return to negotiations with EU leaders to get minor changes. However, there is no guarantee that the MPs will vote in favour of the deal a second time.
–        A renegotiation of the deal (which EU leaders have said is not an option) – a complete renegotiation would take a significant amount of time and might require an extension of Article 50. The EU seems to be open to an extension, but it might not be willing to do a complete renegotiation of the deal.
–        A general election – Theresa May could see an early general election as the best way to get out of the deadlock and get a political mandate for her deal. This would probably also lead to an extension of Article 50 beyond March 29. Two-thirds of MPs need to approve an early general election.
–        A second Brexit referendum – Since there's not enough time to hold a new referendum by March 29, this scenario would certainly require an Article 50 extension. A new piece of legislation is required for another referendum and it can't be rushed through, as current laws are very strict and the Electoral Commission needs time to advise on the question. Experts say that the minimum time for a referendum to be organised would be 22 weeks.
–        Another vote of no confidence in May's government – Labour has said it could still call a no confidence vote in the government. If a majority of MPs vote for the motion, a 14-day countdown starts when the current government or an alternative one has to win MPs confidence, otherwise a general election would be called.
–        No-deal Brexit – If no other solution is found, the default is a no-deal Brexit, which means that the UK would leave the EU on March 29 without any transition period. MPs are expected to try to stop a no-deal scenario.
Other scenarios
The European Court of Justice ruled in December that it would be legal for the UK to unilaterally revoke Article 50 and effectively cancel Brexit. However, it is much more likely that a new referendum would be called before something like this could happen.
Theresa May could also resign, which would trigger a Conservative leadership campaign and the appointment of a new PM. However, the new PM would face the same options for Brexit as listed above.