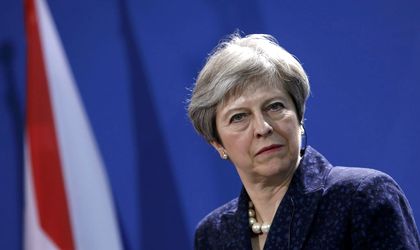 Brexit deadlock continues as UK PM Theresa May told party colleagues on Wednesday that she would resign as soon as her deal was passed by Parliament, while MPs failed to agree on any of the eight alternative proposals to her deal.
May told Conservative MPs: "I have heard very clearly the mood of the parliamentary party. I know there is a desire for a new approach – and new leadership – in the second phase of the Brexit negotiations – and I won't stand in the way of that."
The PM's promise to resign seems to have worked to convince some MPs who were previously opposed to her deal to back it in the upcoming vote, but it doesn't look like she's got enough yet to make a majority. She needs to win over 75 rebels to overturn the latest 149-vote rejection of her withdrawal agreement.
This is how MPs voted on the eight options in the House of Commons:
Confirmatory referendum – For: 268 Against: 295
Customs union – For: 264 Against: 272
Labour's Brexit plan – For: 237 Against: 307
Common Market 2.0 – For: 188 Against: 283
Revoking Article 50 to avoid no deal – For: 184 Against: 293
No-deal exit on 12 April – For: 160 Against: 400
Malthouse Plan B – For: 139 Against: 422
EFTA and EEA membership – For: 65 Against: 377
A third "meaningful vote" on Theresa May's deal is expected next week, although Commons speaker John Bercow has said several times that he does not want to allow a vote on something that has already been rejected twice, unless there are fundamental changes to it.