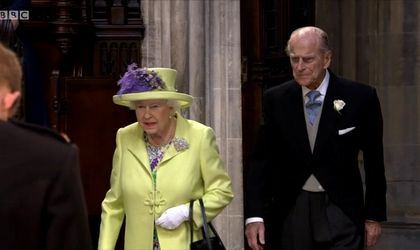 Britain's Queen Elizabeth has granted royal assent to PM Theresa May's Brexit legislation, which is designed to formally end the country's EU membership.
The announcement was made by House of Commons speaker John Bercow.
"I have to notify the House in accordance with the Royal Assent Act 1967 that her Majesty has signified her royal assent to the following acts … European Union Withdrawal Act 2018," Commons Speaker John Bercow told lawmakers during a session of the house, according to Reuters.
The BBC points out that the legislation enables EU law to be transferred into UK law in an attempt to ensure a smooth Brexit.
Eurosceptics celebrated the passing of the bill through parliament last week as proof that, despite continuing uncertainty in the negotiations with Brussels, Brexit was happening.
"Lest anyone is in any doubt, the chances of Britain not leaving the EU are now zero," International Trade Minister Liam Fox said.
Conservative MP Jacob Rees-Mogg, a staunch Brexit supporter, said: "The legal position is now so much stronger for a clean Brexit.
At the end of last week, some  100,000 people filled the streets in central London for anti-Brexit march.
The Guardian points out that some marched on Saturday in the hope of stopping Brexit, some just wanted to alter the "mood music" to help change the direction of government travel, but young and old, Labour and Tory, they were all united in their pro-European passion.