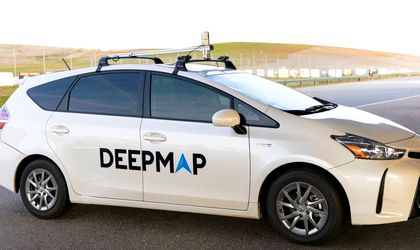 Investments in startups are on the rise. In 2017, institutional investors and companies invested 147 billion euros in these businesses – almost three times more than in 2012. Bosch is also increasing its investment in external startups by providing EUR 200 million to Bosch Venture Capital GmbH (RBVC) to create a fourth fund.
"The shaping of the future also means the early recognition of good ideas and their transformation into reality. As a top IoT company, we want to stimulate technologies in areas relevant to the future such as artificial intelligence," said Dr. Volkmar Denner, CEO of Robert Bosch GmbH.
RBVC currently has a stake in three of the world's most promising Artificial Intelligence (IA) launches: DeepMap, Graphcore and Syntiant.
"We not only invest in startups but also work with them in open innovation projects. It is a way to increase our drive for innovation."
Open innovation is a concept that brings together customers, researchers, suppliers and partners and integrates them into the company's innovative activities. RBVC, one of the largest corporate investors in Europe, specializes in startups that develop innovative technologies. Its portfolio includes over 35 companies working in the field of Autonomous Governance, IA, Internet of Things (IoT) and even distributed distribution technologies, such as blockchain technology.
Open innovation: early exploitation of technological trends
RBVC experts review yearly over 2,000 startups, but only about a hundred of them get on the shortlist.
"We invest annually in six to ten carefully selected companies. In addition to capital, we also offer technical expertise and operational support. We also act as a link between startups and Bosch operational units, "says Philipp Rose, general manager of RBVC.
These partnerships benefit both young companies and Bosch. Startups have the opportunity to become a supplier, technology partner or even a Bosch customer. In turn, Bosch gets access to the latest technology in advance, which it can incorporate into its own innovations.
"Open innovation is advantageous for both startups and Bosch," Rose said. "It also allows us to ensure that the startup expertise remains within them."
Bosch currently works with over one hundred companies in open innovation projects.
Portfolio: Unicorns and successful withdrawals
Sunnyvale (S.U.A.), Frankfurt and Stuttgart (Germany), Tel Aviv (Israel) and Shanghai (China): RBVC maintains its presence in the most technologically advanced centers in the world through its locations and contact persons.
"We are a globally active, locally active investor," says Dr. Ingo Ramesohl, general manager and executive vice president of RBVC's technology division. "We are directly involved in the field and we know the markets well. At the same time, we offer startups a global network, as we only invest in companies that are interested in Bosch's business."
The RBVC portfolio includes prosperous companies active in areas such as automated learning, semiconductor development and IoT. An example is the UK's Graphcore processor company, which produces IA components, designed to accelerate automated learning. In 2018, the company closed its largest venture capital venture in Europe, currently worth USD 1.7 billion.
"We supported Graphcore from the initial funding round, not just financially, but also through our network and expertise," Ramesohl said. Another company that benefited from RBVC investments was Sensoro, currently China's largest provider of IoT solutions.
A third example is the American company DeepMap, which produces high-accuracy maps for autonomous vehicles.
Like any other capitalist institutional investor, the RBVC ultimately seeks to derive profits from the sale of the stake it holds in a startup. For example, Intel acquired Movidius, a manufacturer of artificial vision chips, and SecurityMatters cyber security specialist is now part of ForeScout Technologies, a network security service provider.