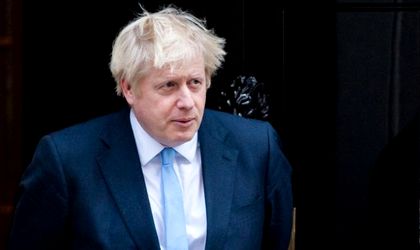 Britain's supreme court ruled on Tuesday that the prorogation of parliament enacted by prime minister Boris Johnson in the run-up to Brexit was unlawful, in a unanimous decision. The 11 judges said that their ruling meant parliament could immediately reconvene, AFP reports. 
At the time of his decision, Johnson said that the suspension of parliament was a routine practice that would have allowed his government to set out new legislative priorities in a Queen's Speech. However, critics argued that its real purpose was to leave MPs with too little time to pass laws that could stop the government from taking the UK out of the EU without a deal on October 31.
There were two legal challenges to Johnson's prorogation of parliament – one was rejected by the High Court of England, and another succeeded in a Scottish court, which then asked the supreme court to make a final ruling.
Lady Hale, the president of the supreme cort, read out the judgement and said: "The question arises in circumstances which have never arisen before and are unlikely to arise again."
"The decision to advise Her Majesty to prorogue Parliament was unlawful because it had the effect of frustrating or preventing the ability of Parliament to carry out its constitutional functions without reasonable justification," she added.
Many MPs have called for the PM to resign as a result of the supreme court ruling. Johnson is currently attending the UN General Assembly in New York. On Monday, he refused to rule out a second suspension of parliament if the supreme court was to rule that he acted unlawfully the first time, and he also said that he would not feel obliged to resign.
The PM has argued repeatedly that the UK must leave the EU on October 31 regardless of whether a deal is agreed or not. However, parliament passed a law earlier this month demanding that the PM ask for a delay to Brexit unless he is able to secure a deal by October 17, the day of the next European Council on the matter.
EU chief negotiator Michel Barnier said Monday that the UK's current position did not offer any "basis to find an agreement" on leaving.
House of Commons Speaker John Bercow said Parliament "must convene without delay", adding that he would now consult party leaders "as a matter of urgency".
Photo: Wiktor Szymanowicz/Getty Images