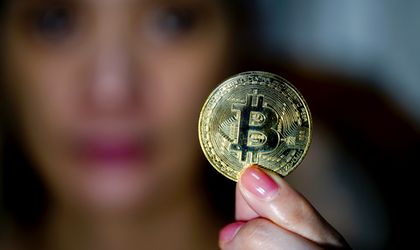 The fall of cryptocurrencies seems to go on after the quota dropped for the second time in 24 hours, going for a nine-month low. The concerns that appear right now is that the adoption of digital assets will take longer than anticipated.
Bitcoin, the largest cryptocoin, went down to USD 6,480, down almost 7 percent in the last trading sessions. According to Bloomberg, the fall came after Business Insider reported that Goldman Sachs was pulling back on near-term plans to set up a crypto trading desk, a news that comes after last month's decision by OSA regulators to reject another round of Bitcoin exchanged-traded funds proposals.
Also, those who were happy about Bitcoin's original promise of anonymity and freedom from government control were dealt a blow after the trading platform ShapeShift said it will begin asking users for personal info.
The market value of virtual currencies, according to CoinMarketCap.com, went down 75 percent this year to about USD 205 billion.
The next level for Bitcoin, as of technical trading, is USD 5,000 and a drop this big would accelerate the losses.