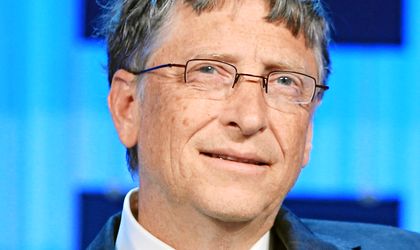 Bill Gates spent USD 171 million to buy 5,868 hectares of farmland in Southern Washington, the most expensive U.S. land sale so far this year.
The Microsoft Corp. co-founder bought the property last month from John Hancock Life Insurance Co., which paid USD 75 million for it in 2010. The purchase includes about 4,250 hectares of irrigated farmland, around 1,600 hectares of rangeland and about 56 hectares in an area known as Horse Heaven Hills.
Gates's net worth is estimated at USD 98.9 billion, making him the world's second-richest person, according to the Bloomberg Billionaires Index.
In Land Report publication top of largest land owners, Liberty Media LLC Chairman John Malone is America's largest landowners with 890,000 hecatres, followed by Ted Turner and the Emmerson family with 810,000 hectares each.
Prior to last month's deal, the largest U.S. land purchase this year was the Investment Corp. of Dubai's USD 136 million acquisition of the 15,561 hectares El Maximo Ranch in Florida in April.