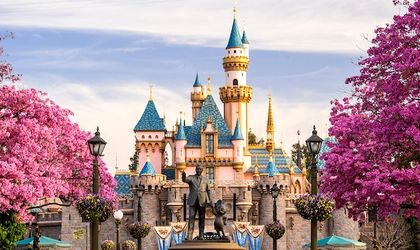 Walt Disney is bidding for Twenty-First Century Fox assets, fighting with Comcast. The latest offer is worth USD 71.3 billion and includes a cash component of USD 35.7 billion, outbidding US cable company Comcast offer of USD 65 billion. 
The assets included in the deal are 21st Century Fox movie and television, some of Fox's cable networks, including FX and National Geographic, and the shares that the company has in media group Sky. Also, it is included the television provider Hulu.
Disney will also cover the outstanding debts of Fox, of about USD 14 billion, a sum that is raising the valuea of the deal at over USD 85 billion.
The new deal will value the shares of Fox at USD 38, a significant increase from the prior offer.
"We are extremely proud of the businesses we have built at 21st Century Fox, and firmly believe that this combination with Disney will unlock even more value for shareholders as the new Disney continues to set the pace at a dynamic time for our industry," said Rupert Murdoch, executive chairman of Fox.
However, the deal will make Disney the most powerful film studio in the world and will bring to their portfolio brands like Marvel and animations like The Simpsons and Family Guy.
Niel Wilson, chief market analyst at Markets.com commented:
"Disney has raised its offer for 21CF with a USD 71.3bn bid for the group's media assets. As was expected, cash was added to the all-share offer as a sweetener and the deal is now worth USD 38 a share, up from its previous USD 28 offer that was worth USD 55bn. This beats Comcast's USD 35 all-cash, USD 65bn bid but we must assume that Comcast is ready to come back with an even stronger offer. This offer from Disney is probably a little bit stronger than expected and Iger will be looking to kill off Comcast's bid once and for all. However, the rationale for Comcast remains the same, the question is only how much debt it can afford to carry. If it gets its way total debt would rise to USD 170bn according to Moody's, with just USD 6bn in cash on its books. Disney will also take on Fox's USD 14bn debts, giving this bid an enterprise value of more than USD 85bn.
Debt is a concern for investors here and points to market-top behaviour. The amount of debt both companies are prepared to assume is arguably a worry, but it's a case of innovate or die in the face of competition. It's a sign of just how desperately these two legacy media groups want the assets of Fox. In their attempt to contend with cord cutters like Netflix they are risking leveraging themselves up to a degree that makes them susceptible should the current benign market conditions deteriorate.
Sky shares are trading up 3 percent today at GBP 13.82 on the news but they could go higher if Comcast really goes big. Even it doesn't have the appetite for all of Fox it could settle to swoop for Sky only and bag those important European subscription revs."