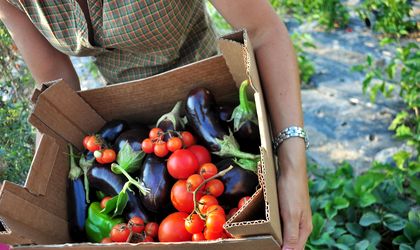 A feature published by the BBC on the outlook of the UK framing sector points out that 99 percent of the seasonal workers on British farms come from Eastern Europe.
Out of the total figure, two-thirds come from Romania and Bulgaria.
"We used to have queues outside our office in Bucharest. Thirty to 40 people would come a day. Now, on a good day, it's a handful. We used to take the crème de la crème. Now, we are scraping the barrel," said Estera Amesz, co-director of AG Recruitment and Management.
The recruiters now have to travel deep into the Romanian countryside to sell the idea of coming to work in the UK.
Meanwhile, farmers in Romania are also finding it tough to find pickers.
The director of the Research and Development Centre for Fruit Growing in Iasi, Gelu Corneanu, said: "It's really difficult to find workers to harvest our crops, mainly because they are attracted to other European countries.
"People tend to go and harvest garlic in Spain, then they harvest cherries in Romania and then they harvest strawberries in Greece."