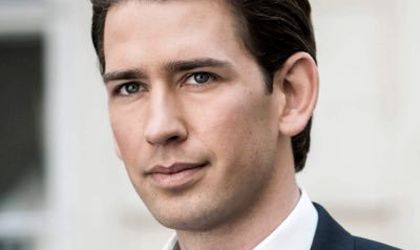 Austrian chancellor Sebastian Kurz took to Twitter to condemn the violent clashes recorded during Friday's protest in Bucharest. A team of journalists from Austrian public broadcaster ORF were among the victims of the intervention of gendarmes. The cameraman of ORF was "literally beaten" said the correspondent Ernst Gelegs.
Kurz said that free expression and press freedom are two core features of the European Union that have to be protected unconditionally.
"The violent clashes in #Bucharest, in which many demonstrators and journalists were injured, we condemn sharply. (…) . I wish the injured cameraman from #ORF a speedy recovery," said the Austrian official, according to a translated version of his message.
Romanian journalists were also among more than 400 people that had to receive medical during Friday's protest.
The report of ORF about the protest in Bucharest also mentions that several journalists were injured in the violent clashes.
"Television pictures showed, on Romanian TV and on international channels, how security forces seem to indiscriminately strike people in the crowd, launch tear gas grenades, attack elderly people with pepper spray, and others with blows and kicks. Press teams from abroad, including one from the ORF, were also attacked. Press passes and raised hands obviously did not help," wrote the journalists, according to a translated version of their report.
Meanwhile, Bucharest is bracing for a second night of protests.