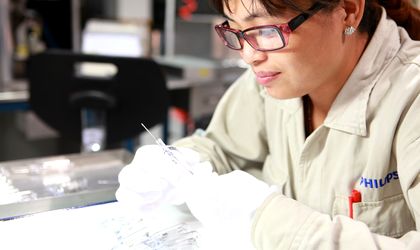 Almost three months since the work crisis in Romania started due to Covid-19, a workforce placement agency, WORK FROM ASIA, strives to find jobs for many of the Asian personnel left unemployed and deprived of any possibility to leave the country.
By Romanita Oprea
Dozens of workers from Asia are the subject of multiple attempts made by their recruiter, WORK FROM ASIA, during the last three months in order to ensure jobs for each and every one of them. These are desperate cases we are referring to, where people left their families behind and came all the way to Romania aiming for a better lifestyle for their loved ones.
From chefs to sous-chefs, waiters, cleaning staff, packagers, merchandise sorters, stockers, heavy machinery operators, industrial engineers, personnel for production lines and unqualified workers in agriculture and animal husbandry are all in need of jobs.
"Since the beginning of the crisis, we have done everything possible in order to grant a decent living for both our workers and their families back home. This is definitely an unprecedented situation in which after reaching out to factories, companies and key members of local business communities, we still have workers who no longer have a job contract. In times like these it is crucial that we all stand united. I strongly believe that there are many entrepreneurs and businesses in need of our workers' services and it is important for all us to help in any way we can.", stated Yosef Gavriel Peisakh, WORK FROM ASIA's General Manager.
One of the most experienced recruiters of Asian workforce for the Romanian market, WORK FROM ASIA securely and successfully completed hundreds of contracts for almost any business or line of activity starting with 2010. WORK FROM ASIA ensures work force from countries such as: Philippines, Vietnam, Nepal, Sri Lanka, Indonesia, Pakistan, India and Bangladesh.