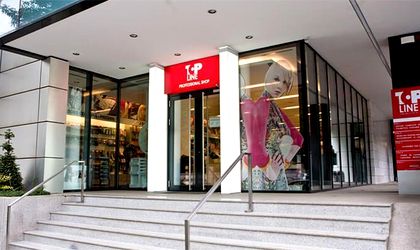 Top Line continues its social involvement campaign, Helping is beautiful, by donating products worth EUR 30,000 to the campaign Pretuieste Viata in order to help the authorities fight the COVID-19 pandemic.
Romanita Oprea
Top Line offered personal hygiene products (shampoo, balsam, shower gel, hands cream, products for hands and feet care, combs and brushes), as well as single use products (slippers, towels, kimono, bed sheets), which will be used by the patients who suffer from the COVID-19 virus, as well as by the doctors who fight it day and night in the Romanian hospitals.
The donated products were transported and unloaded at the National Arena in Bucharest. Moreover, Top Line, the leader company in Romania in the distribution of professional cosmetics products, equipment and furniture for beauty salons and medical clinics, will donate 1 percent of its online sales to the campaign initiated by the Pretuieste Viata Foundation.
The project has the purpose of gathering donations via SMS for the acquisition of necessary products for those involved in the fight against COVID-19.
"Top Line promotes beauty under all of its aspects. Beauty means both taking care of your aesthetic looks, your home, but also help the ones around you, be empathetic and to just love the life! We thank you because you are alongside us!" said Diana Baicu, general director Top Line.
The funds donated will be used to buy food that is not easily perishable and packaged accordingly, water, single use plastic cups, towels, pillows, pajamas, personal hygiene kits, mobile beds, construction materials for building the selection sections, necessary products for the medical institutions, consumables for the medical staff, medical equipment.
Top Line Romania represents important brands such as Moroccanoil, GUINOT, Babor, Academie, CND, Gelish, Morgan Taylor, Joico, TiGi, Goldwell, Kevin.Murphy, Vitality's, Mary Cohr, LPG, Kryolan, and offers top last generation technologies used in beauty salons and medical clinics such as LPG, CLATUU, Vivace, GUINOT, ULTRAFORMER, ULTRATONE, STARDUST Med.