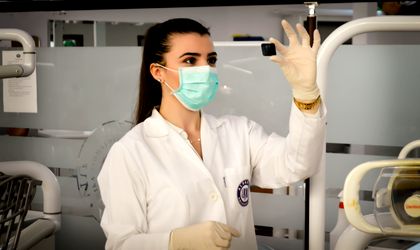 The Minister of Economy, Virgil Popescu, announced today that production of the first accredited medical masks in Romania has begun. Techtex company can produce 150,000 medical masks per day, and from April 15, the production will increse to 500,000 masks per day.
The masks are produced by a Romanian private company from Bihor, Techtex, whose main activity is the manufacture of non-woven textiles and articles. They will also produce surgical suits, having a current capacity of 1,000 pieces daily.
Last week, The European Commission adopted decisions on harmonised standards which will allow manufacturers to place on the market high performing devices to protect patients, health care professionals and citizens in general.
Once implemented, the use of these standards will allow manufacturers of medical devices and other concerned economic operators, to comply with the health and safety requirements of the EU legislation, taking into account the most updated technical solutions. These standards, once referenced in the Official Journal of the European Union, grant conformity of devices with the requirements of the three Directives on medical devices.
The decision to adopt these harmonised standards for medical devices represents an additional measure taken by the Commission to respond to the coronavirus outbreak. The complete information about this harmonised standards is available here.