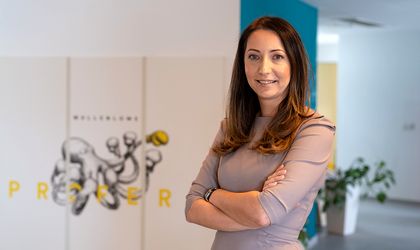 Initiative and Profero launch the campaign #StaiAcasa (StayHome), through a series of traditional and digital OOH billboards in Bucharest that are changing the usual function of promoting products and services for growing the traffic and the sales, into a vector of awareness and behavior influencing, in the context of the pandemia. The creative messages attract the public's attention over the compulsoriness of respecting the measures transmitted by the authorities and of not leaving the household during the quarantine caused by the COVID-19.
Romanita Oprea
From the desire of supporting the prevention efforts against the new coronavirus, the digital agency Profero and the media agency Initiative, part of the Lowe Group, reunited their efforts with the ones of their OOH providers OOH Euromedia and Phoenix Media, as well as the help of Affiche Digital Printing, for production. Therefore, over 60 traditional and digital billboards carry, starting this week, contextual messages that call for peoples' responsibility: "Dacă citesti asta, esti prea departe de casa" (If you read this, you are too far away from home) or "Ce e în neregula aici? Tu."(What is not ok here? You.), "Gasca mea poate sa stea"(My group can stay home),  alongside the hashtag #StaiAcasa (StayHome).
"Although we see a decrease in the traffic in the city, it is still far away from minim. Therefore, we wanted to contribute, as we know better and alongside our partners, at raising the awareness of the situation. If, in normal conditions, we are proposing through that our messages are seen by as many people as possible, now we have only one thought: for all of us to conform ourselves and to get to the point where nobody sees them, in fact," said Andreea Dinescu, Managing Director, Profero.

"We all know that the best manner of limiting the spreading on the pandemia is to stay home and to avoid contact with offers. We all know, but not all fully understand the great importance of giving up the daily meetings with the loved ones or other unessential activities. Right now, the street traffic doesn't make sense, being even prohibited, unless justified reasons. Now, the best advertising is for our health, one that fundamentally depends by each one of us. We hope that this way we will turn them around in their road," said Catalin Florea, Head of Product, Initiative.
The Profero team: Madalina State – Account Director, Florian Langa – Sr. Copywriter, Sonia Ciocan – Art Director
The Initiative team: Catalin Florea – Head of Product, Alexandru Miu – Senior OOH Manager, Andreea Varlan – OOH Planner.