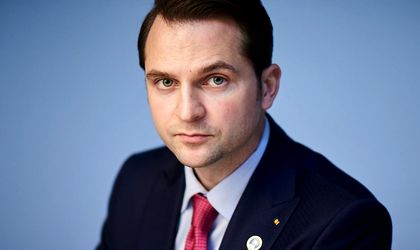 Sebastian Burduja, a member of Romania's Parliament and entrepreneur, announced today a newNFT collection to support the reconstruction of Ukraine. 100% of funds raised will be redirected to the official accounts opened by the Ukrainian government for the reconstruction of the country destroyed by the Russian invasion. 
The collection includes 9 different NFTs, each representing a martyr city in Ukraine. The aim of the campaign is to support Ukrainian government's plan to rebuild the country upon securing peace.
"We are a generation born at a time of peace. We do not want to make war, but we know how to create, to build and, when necessary, to rebuild. Technology is our ally, and we know how and when to deploy it for global peace and justice.  Along with my team, I decided to launch this collection of NFTs to honor the Ukrainian model of dignity and resilience, as well as the leadership of President Zelenskyy. We want our generation's message to be heard: we are united and we will not remain silent in the face of violence and injustice. We call upon everyone who resonates with this struggle to step up and get involved.  The NFT collection is a virtual tribute to the Ukrainian resistance. In each of the martyr cities, hundreds, sometimes thousands of people reportedly died. They fought for their country. For freedom — their freedom and our freedom, at the gates of Europe", said Sebastian Burduja, the initiator of the fundraising campaign.
March4Ukraine is a humanitarian campaign coordinated by Sebastian Burduja and launched in the very first days of the war, which so far has included:
• The Grivita 200 donation center in Bucharest, where more than 200 tons of essential products were collected for the victims of the war in Ukraine;
• Support for orphans from Ukraine, through a classical music benefit concert that raised over 30.000 EUR over just a few days;
• Collection of NFTs dedicated to the reconstruction of Ukraine, launched today.
For each donation, the donor will receive a special edition NFT. The money will be raised in a digital wallet to be redirected to the Ukrainian authorities, supporting their efforts to rebuild the country. All donations will be 100% pass-through.
We are offering people across the world a cool digital option to donate and get involved, an NFT to remind them and the world of their contribution. We want to send a global message of peace, support for human rights, and commitment to democratic values", said Alexandru Popescu, project manager of the NFT collection.
More details about this new campaign are available on the official website: www.march4ukraine.eu